Microsoft have recently announced the general availability of Power BI Home.
As organisations foster a data driven culture, it becomes critical for employees to have access to the right tools for finding, organising and deriving actionable insight from the increasing volume of data being generated.
Power BI Home provides users with a personalised landing page allowing them to keep track of their key business metrics at-a-glance, with one-click access to their most important content. 
All your daily data needs in one place.
The image below shows a typical example of a Power BI Home page.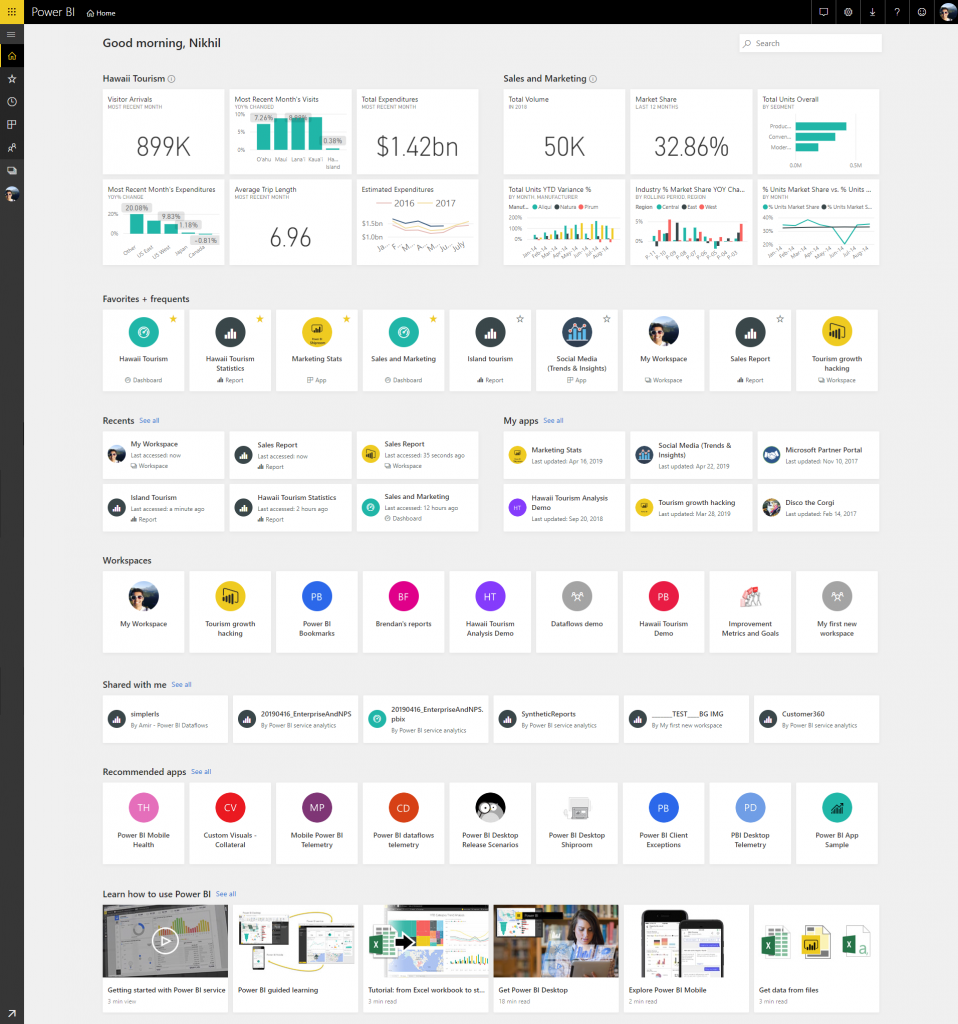 You can read the full overview here – Announcing Power BI Home General Availability.
Please do not hesitate to contact us if you would like an informal chat about what Power BI can do for your organisation. You can also find out more about Power BI in our complete guide to the Power Platform below.