Data is the lifeblood of your organisation and is a key focus for any organisation looking to build a modern intelligent workplace. It is critical that your data is accessible, useful and drives decision making.
Bridgeall is a Microsoft Solutions Partner for Data & AI in Azure and helps organisations do more with their data. At Bridgeall, we believe every organisation of any size can benefit from improvements in their data. Thanks to vast improvements in technology, cloud data platforms are no longer reserved for large enterprises.
Make better data-driven decisions

Improve the quality and accessibility of your data

Improve the process of generating insights and reporting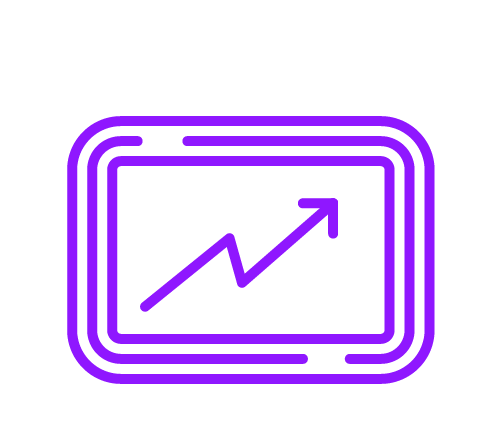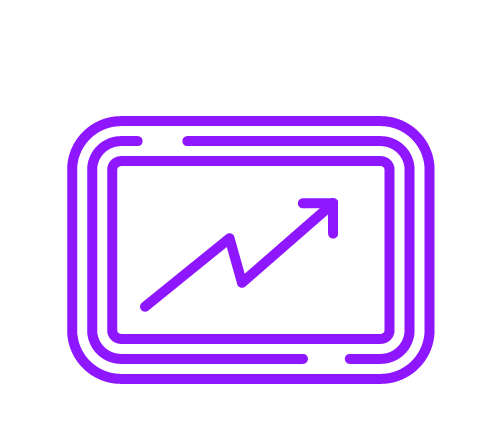 Business Intelligence
Turning data into insights is a key priority for most organisations and the key to this is a strong business intelligence focus. We use Microsoft Power BI part of the Microsoft Fabric suite to provide a wide range of business intelligence, data visualisation and reporting capability for our customers.
Power BI is consistently ranked as a market leader of the business intelligence category by Gartner. It is easy to use and provides a wide range of capability for experts and beginners.
Gain insights from your data regardless of where it lives with Power BI.
Connect to all your data and get a consolidated view across your business through a single pane of glass.
Create ad-hoc analysis, live dashboards and interactive reports that are easy to consume on the web and across mobile devices.
Build smart apps by infusing insights from your data and drive action with the power of the Power Platform.
Data Platform
At Bridgeall we work with the full range of Microsoft Azure Data technologies. We build cloud data platforms for organisations in Azure. Having clean, accessible and consistent data that is readily available for business reporting is a critical enabler for decision making across your organisation.
Getting data from your siloed business systems into a unified, curated place that is easy for your business users to access and analyse with business intelligent tools is a critical initiative that drives huge levels of value. We specialise in building the right data platform for your organisation. Whether you have vast amounts of data or not, a Data Platform is a critical part of your infrastructure that connects your disparate systems and data sources to give you a single source of truth.
Data Strategy and Governance
As part of our end-to-end data services, we provide a range of data strategy and governance services. Your data strategy is your guiding North Star and target architecture that focuses your business on moving forward with data. It helps drive priorities and can be used to gain senior leadership support and investment. We have a proven methodology for building, reviewing and implementing data strategy for our customers.
Data governance is a focus on managing, curating and ensuring the accuracy of your data. Bad data and  duplicate data cause bad decisions. We have an approach that focuses on master data management and data discovery that helps you identify and manage clean accurate data.
Data & Analytics Services
Bridgeall provides expert services around data & analytics. We are a Microsoft Solutions Partner for Data & AI, with extensive experience of designing and delivering data platforms, business intelligence solutions and consultancy services.
Data & Analytics Briefings
We provide a range of briefing and demo offerings to provide you an overview of the capability available.
Azure Data Platform Briefing
Our Azure Data Platform 2-hour briefing is for organisations to see and understand how they could benefit from creating a Data Platform on Microsoft Azure.
Power BI Briefing
Our Power BI 2-hour briefing is for organisations to learn how they could benefit from the Microsoft Power BI. This briefing will cover the full range of capability on offer by the Power BI suite of solutions.
Power BI
We provide a full range of Power BI services, including consultancy, licensing, training, support and more.
We have a team of certified Power BI consultants that specialise in building and developing Power BI reports and strategies.
Power BI Quick Start
We offer a packaged consultancy, governance and strategy called Power BI Quickstart. During Quickstart we will help you get up and running with Power BI or review your existing set up to ensure you are doing things right. We provide a governance strategy, best practice advice and a roll out plan in your organisation.
Discover our full range of Power BI services here.
Data Platform services
We offer a full range of Azure data platform services, helping organisations with Azure Synapse, Azure SQL, Azure Data Factory and more. From proof of concepts, full implementation and ongoing support.
Data Platform Proof of Concept
We provide a proof of concept for what a data platform in Azure might look like. We identify a use case and build a proof of concept, getting the data into Azure and then to your reports. To demonstrate the effectiveness of this route vs the cost and help you plan out a full migration.
Data Platform Implementation
No matter where you are on your data platform journey, we help organisations, review, assess, implement and support their data platforms in Azure. We can work on migration projects from on-premises or other systems, as well as helping you to optimise the data platform you already have.
Data Strategy Consultancy and Review
We offer data strategy consultancy and review services. Whether you are just getting started with your data strategy, have an existing strategy you wish to review or are looking to understand where you are vs your strategy, we have a range of services to help.
Data Landscape Assessment
We offer a data landscape assessment to support organisations to gain a better understanding of their data and provide a clear data strategy to move forward. We focus on helping you get your data into your reports to aid your decision making.
Discover our full range of data strategy services here.
Zopaash Iqbal
2023-10-27T10:26:54+00:00
The Scottish National Investment Bank ("the Bank"), Scotland's first development investment bank, were using Power BI to report on investment data contained in their Salesforce instance.  Whilst using Power BI, they found several reports were growing in popularity and becoming increasingly difficult to manage. Bridgeall worked with the team to provide advice and guidance on best practice, as well as assistance with data modelling and report development to ensure the team had confidence to enhance their reporting processes and effectively leverage the capabilities of Power BI.
Ryan Chatham
2023-10-27T08:58:56+00:00
REMT like many businesses had data stored in different systems and had a requirement to bring these together. Bridgeall were engaged to create a data management strategy. This strategy was broken down into a few key parts with the end result was the delivery of a digital solution that delivered against each of the requirements.