Azure is Microsoft's market leading cloud platform. Azure is a key part of any organisation's IT strategy, offering unrivalled security, resilience and flexibility.
The Azure cloud platform comprises of  more than 200 products and cloud services designed to help you bring new solutions to life—to solve today's challenges and create the future. Build, run, and manage applications across multiple clouds, on-premises, and at the edge, with the tools and frameworks of your choice.
Create secure future ready applications in the cloud

Full flexibility to scale your resources to meet your requirements

Simplify your IT infrastructure with class leading services from Azure.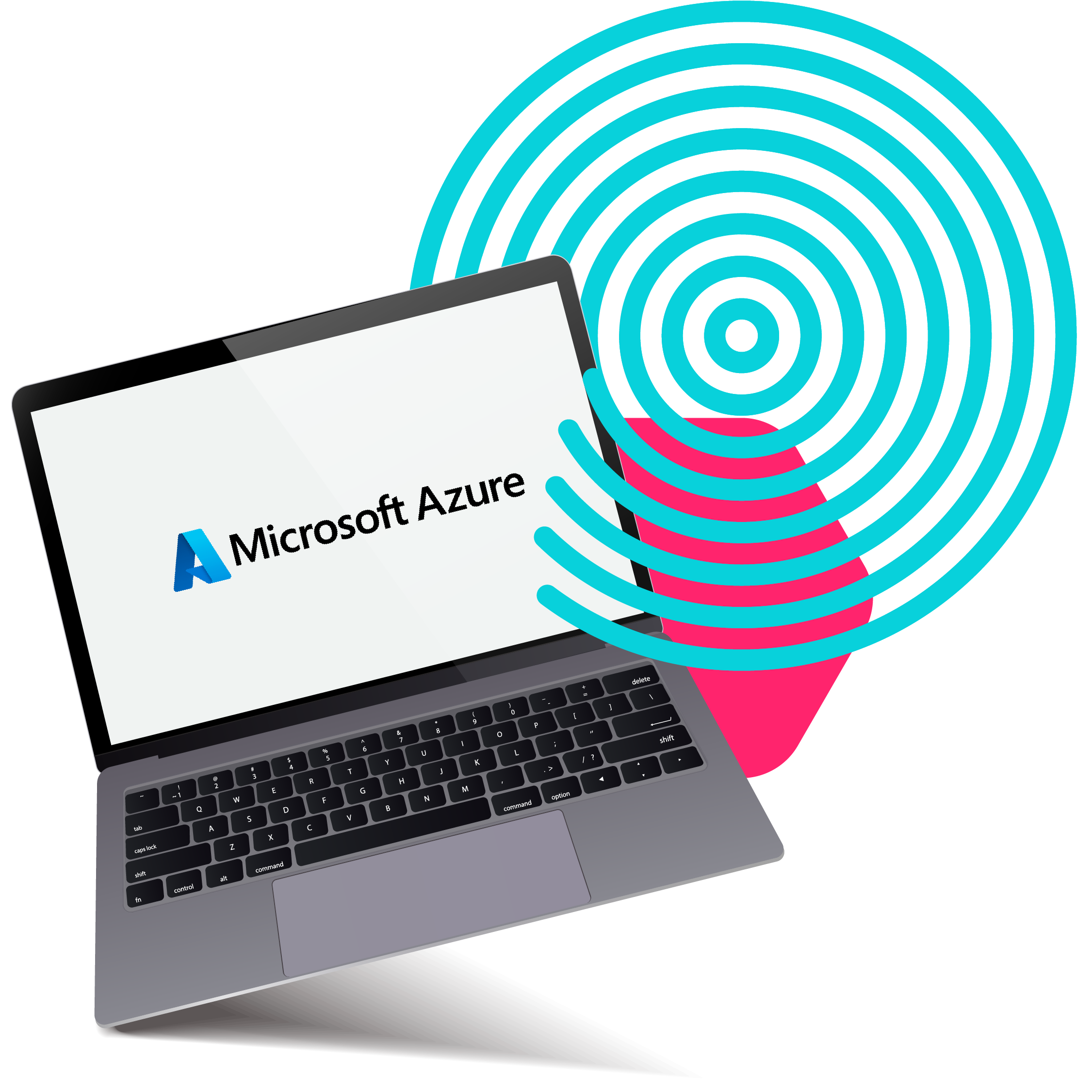 Microsoft Azure
Azure is more than just a cloud hosting platform. Azure is actually the collection of 200+ cloud based services. Each of these services provides a unique and easy to use service to help you run your IT infrastructure. Azure is embedded with artificial intelligence, for example,  to help take your organisation to the next level of analysis and insight.
Moving your on-premise servers and databases to Azure is made easy with Bridgeall's expert advisory, planning and migration services and provides you with the security and flexibility you need to build a reliable IT infrastructure. Azure SQL is the most powerful and reliable way to host your SQL databases.
Azure offers a comprehensive range of services for your applications and websites providing a flexible and powerful platform to host your key services.
Infrastructure in Azure
Migrate your core infrastructure to Azure at your own pace. Azure delivers on-demand, scalable and flexible computing infrastructure as and when your business needs it.  
Using a lift and shift approach allows you to migrate your on-prem infrastructure components and other workloads to the cloud. This phased, step-by-step approach means you can continue to use your existing applications, integrations, customisations, functionalities, and workflows while leveraging the cloud benefits.
Virtual Machines – With Azure Virtual Machines, you can create and use VMs in the cloud. VMs provide infrastructure as a service (IaaS) in the form of a virtualised server and can be used in many ways. Just like a physical computer, you can customise the software running on the VM.
Azure SQL – Azure SQL Database is a fully managed platform as a service (PaaS) database engine that offers users a great and easy way to host their SQL databases.
Azure Reserved Instances – Azure Reserved Instances are an Azure pricing plan that can help you reduce cloud costs. It offers discounts in return to a commitment to use Azure offerings for a duration of one or three years. Azure Reservations are ideal for workloads with consistent resource usage.
Azure Virtual Desktop
For many organisations, remote work is the new normal. With Azure Virtual Desktop, (previously Windows Virtual Desktop) you can ensure your team can connect back to crucial data-center applications no matter where they're working, on any device. Azure Virtual Desktop is a comprehensive desktop and app virtualisation service running in the cloud.
Apps in Azure
Quickly build, deploy and scale enterprise-grade web, mobile and API apps running on any platform with Azure. Meet rigorous performance, scalability, security and compliance requirements. You can deploy apps to Virtual Machines or Azure SQL but there are now PaaS services available that make it much easier to deploy apps. 
Azure App Service – Lets you create apps faster with a one-of-a kind cloud service to quickly and easily create enterprise-ready web and mobile apps for any platform or device and deploy them on a scalable and reliable cloud infrastructure.
Data in Azure
Make better business decisions with insights derived from your data. Increase visibility and drive enhancements related to efficiency, innovation and customer experience using a modern data platform powered by Azure. 
Azure is a key driver for the democratisation of advanced data capabilities now being affordable and accessible. No matter what size your organisation is. When looking to build a modern data platform with Microsoft, due to the diversity of their offering there are a few different approaches you can take, depending on the scale and complexity of the challenge you are trying to solve.  
Azure Data Lake – Azure Data Lake provides us with two key areas of functionality. It allows us to store our unstructured and ingested data from across the organisation. Storing data of all shapes and types.
Azure Synapse – Azure Synapse is Microsoft's flagship data solution, it takes the enterprise data warehouse and brings in several additional supporting services. Azure Synapse is an integrated analytics service that accelerates time to insight across data warehouses and big data systems. It brings together the best of SQL technologies used in enterprise data warehousing, Spark technologies used for big data and pipelines for data integration. 
Azure Data Factory – Azure Data Factory is Microsoft Azure's data pipeline solution or sometimes called extract-transform-load (ETL), extract-load-transform (ELT), and data integration. Azure Data Factory focuses on connecting to data sources, getting data into the cloud and in the right state for analysis. Azure Data Factory performs the ingest phase.   
Microsoft Azure services
Bridgeall is a multiple Microsoft Solutions Partner with designations in Azure Infrastructure, Azure Data and AI and Azure Digital and App Innovation. Our team of Microsoft certified engineers are here to make sense of the wide range of services available from Azure and design you a path to modernize your IT infrastructure by moving to the cloud.
We offer a full range of cloud consultancy, migration and support services to help your organisation move to the cloud.
Azure briefing
In our Azure demo and briefing we will discuss and highlight the key capability available from Azure to help you with your requirements.
Azure Application Modernisation briefing
In our 2-hour Azure Application Modernisation briefing, our expert consultant will discuss with you how to modernise your applications with Azure. 
Azure migration
We offer a range of Azure migration services for servers, SQL databases, websites and applications. Contact us to find out more about our range of Azure migration services.
Costs and Licensing
Bridgeall offer a range of licensing and Azure Cost services. As a Microsoft CSP we can offer a range of license options to help you purchase Azure services. Our Azure certified consultants are experts at ensuring you are on the right license option for you to help you manage your Azure costs.
Azure Cost Review
In our Azure cost review our expert cloud consultants will review and analyse your Azure requirements and current set up to identify any cost savings or improvements that could be gained.