Bridgeall is a multiple Microsoft Solutions Partner that helps organisations deliver solutions rapidly using the Microsoft Power Platform. The Power Platform allows organisations to easily build applications, automate and digitizes processes.
Reduce application development costs by 74% with the Microsoft Power Platform.
Build web and mobile apps and workflows fast and without limits

Gain insights from your data regardless of where it lives

Enterprise-ready security and governance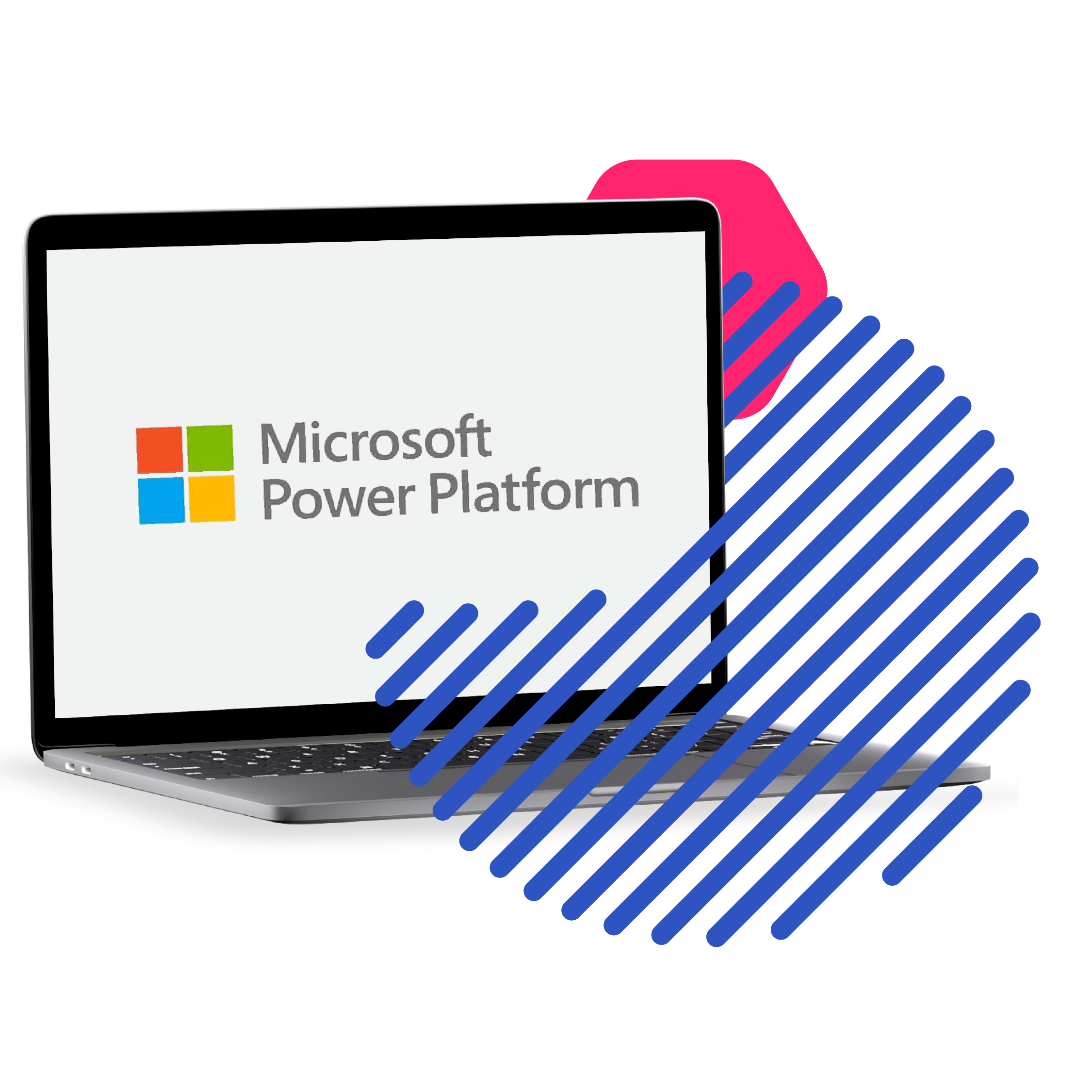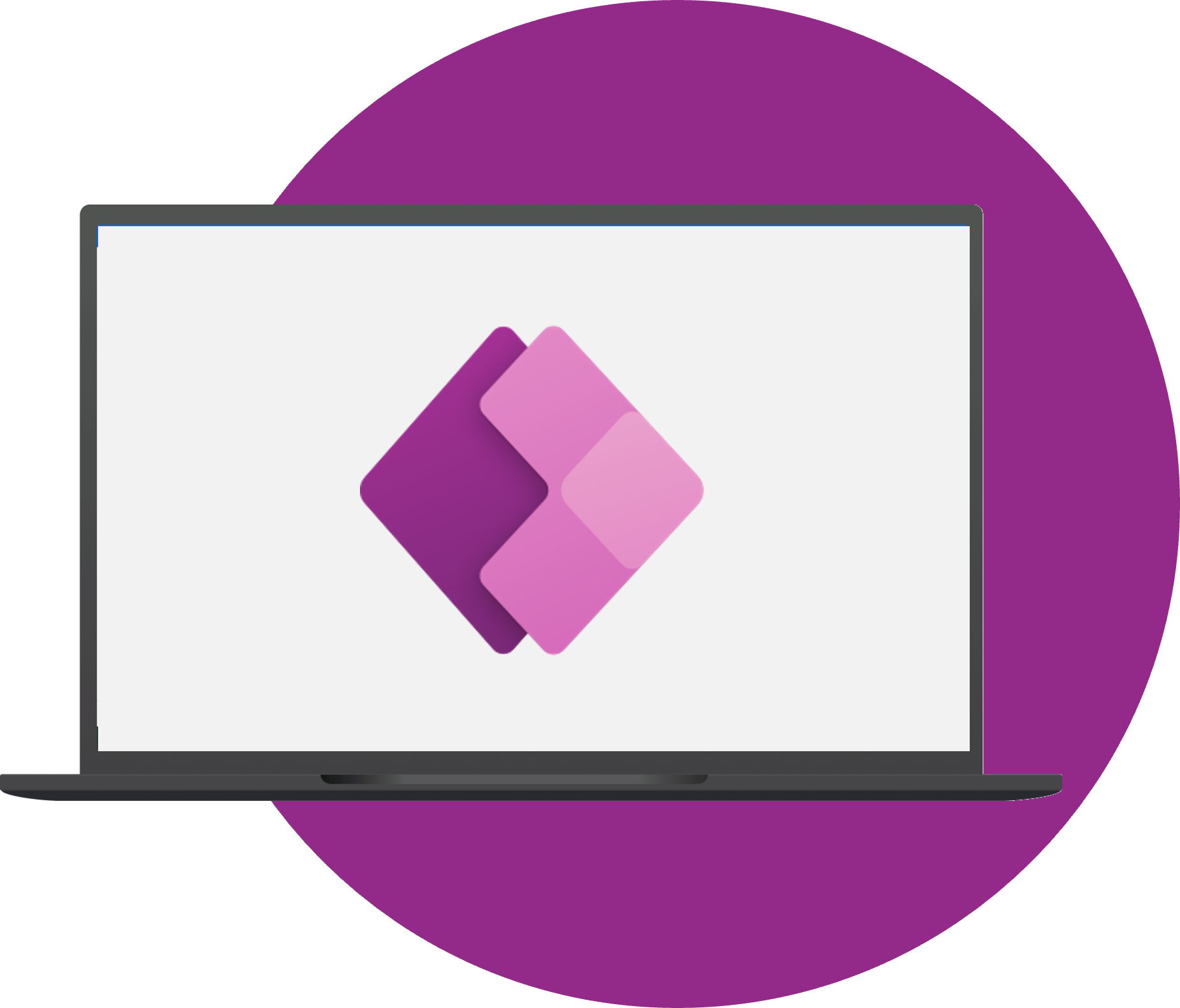 Power Apps
Build custom apps in hours—not months—that connect to your existing data and systems to solve problems faster and drive efficiency
Use templates, drag and drop functionality or custom code to build pixel perfect simple to mission critical web and mobile applications
A full featured end to end low code application development platform built for citizen and pro developers, with IT in control
Leverage the Common Data Service with pre-built AI models in AI Builder, and unlock innovation faster across your organisation
Power Automate
Automate and integrate business processes with Power Automate
Automate and model business processes across your apps and services
From simple automations to advanced scenarios with branches, loops, and more
Trigger actions, grant approvals, and get notifications right where you work
Automate legacy, on-prem and cloud-based applications and services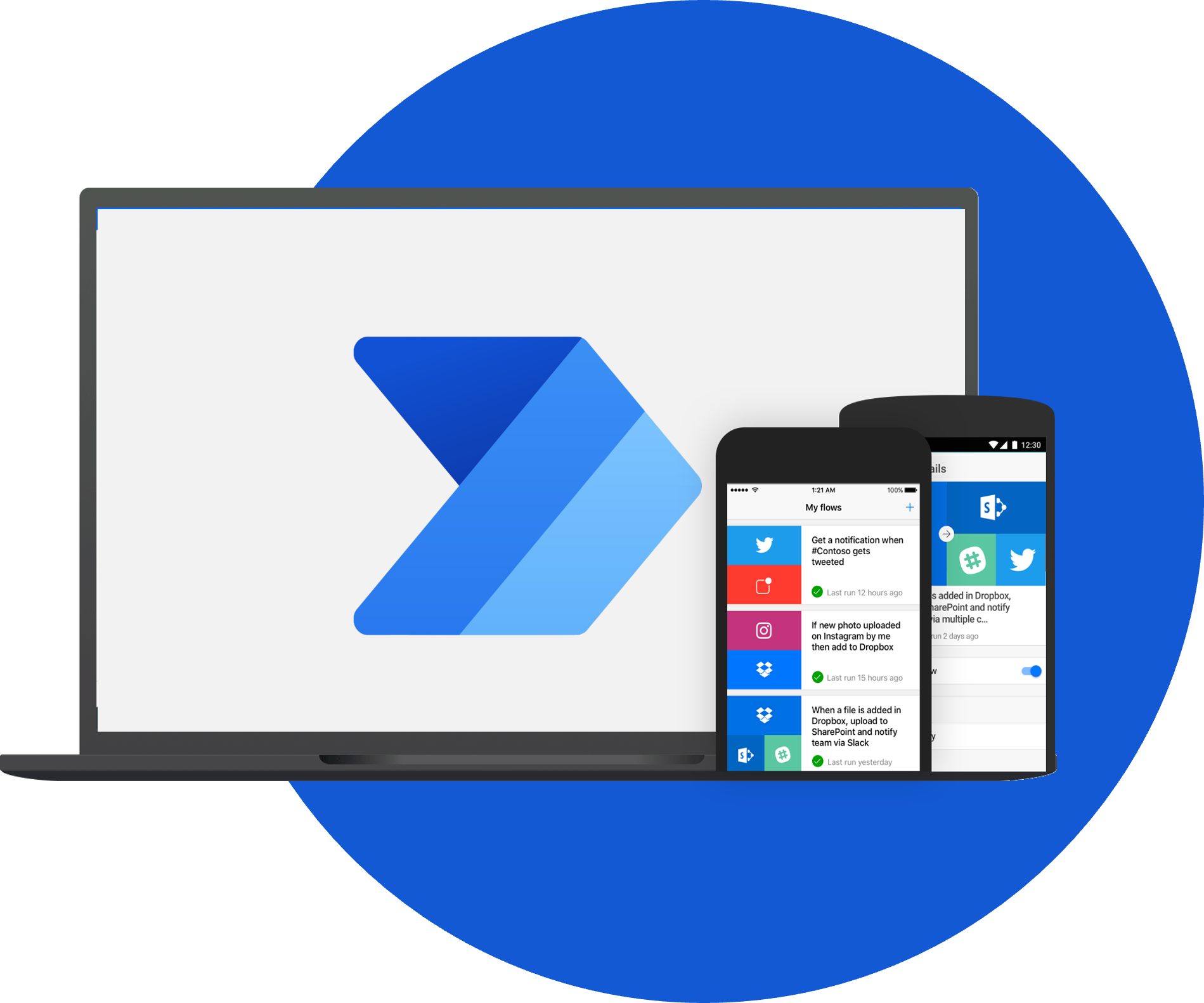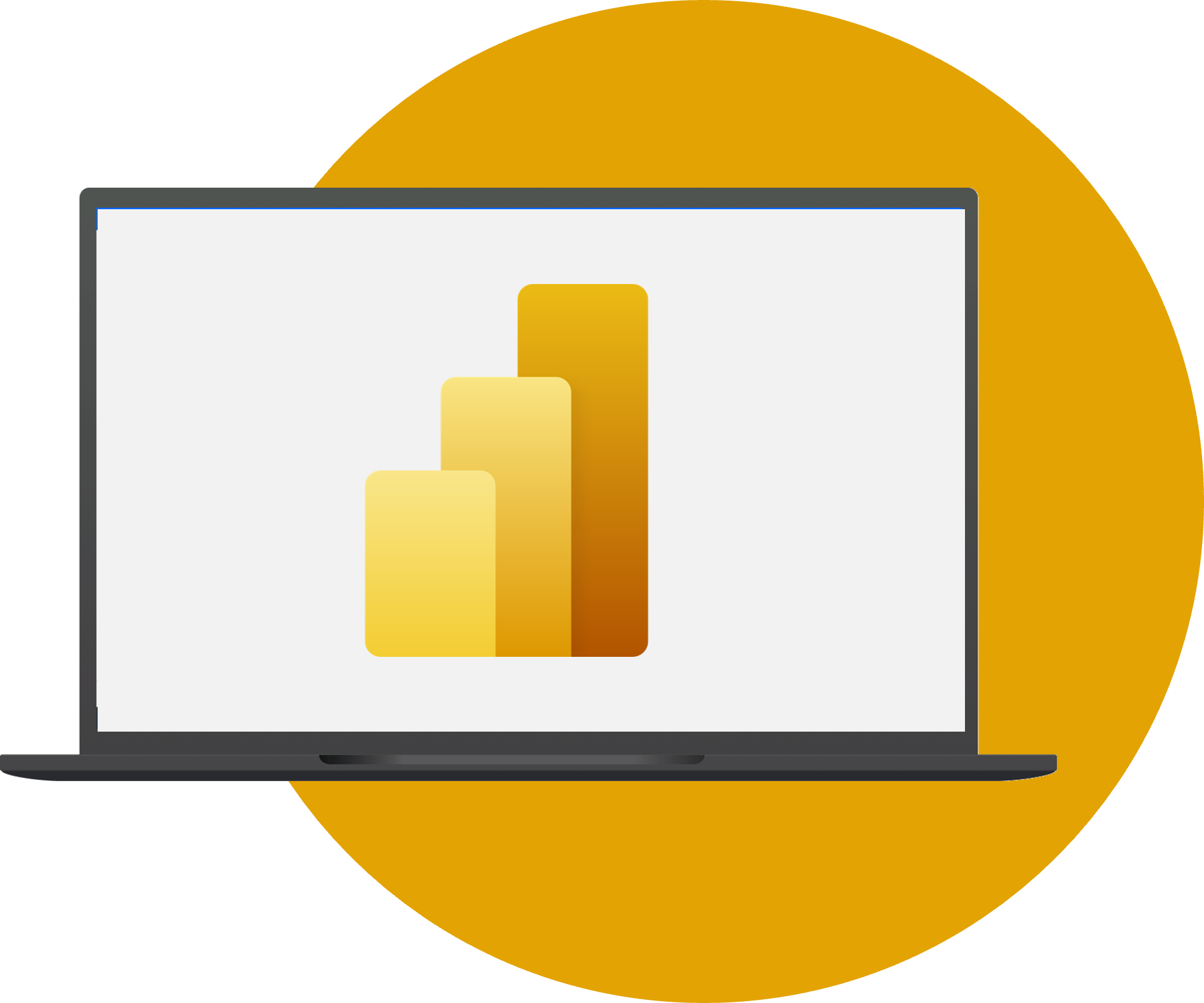 Power BI
Gain insights from your data regardless of where it lives with Power BI.
Connect to all your data and get a consolidated view across your business through a single pane of glass
Create ad-hoc analysis, live dashboards and interactive reports that are easy to consume on the web and across mobile devices
Build smart apps by infusing insights from your data and drive action with the power of the Power platform
Dataverse
Microsoft Dataverse is a cloud-based, low-code data service and app platform, which allows you to leverage the security and connectivity of Microsoft services. Dataverse is the data platform that sits underneath the Power Platform. It simplifies and strengthens your data ability making it easy to manage and improve your data.
Dataverse connects easily to all aspects of Microsoft Power Platform so that you can fully control, automate, and strengthen your business. With standard tables and columns, as well as the ability to easily define relationships between your data, Dataverse was built for powerful, scalable solutions.
Additional capability
Enterprise grade security – All identity is managed through Azure Active Directory, enabling rich policies and multi-factor authentication. Admin Center providing full audit logs, usage analytics, data loss prevention, security and data management
Full connectivity – Built-in connectivity to over 270+ cloud services, files, databases, web APIs, etc. Seamless hybrid connectivity to on-premises systems via the On-Premises Data Gateway
Microsoft ecosystem – Fully integrated into Office 365, Dynamics 365, Azure and Windows.
Power Platform Services
Bridgeall is a leading Microsoft Solutions Partner that provides a range of services to support your journey with the Power Platform. We have a specialist team of Microsoft certified consultants and developers that work with your organisation to deliver quality solutions based on Microsoft Power Platform.
We provide a full range of Power Platform advisory, implementation, support and training services.
Power Platform Demo and Briefing
Book our Power Platform briefing to discover how your organization could benefit from the Microsoft Power Platform.
Power Apps and Power Automate Quickstart
Harness the power of your organisation's data and create better experiences for your employees and customers with Power Apps and Power Automate.  
With our Quickstart package we help you get up and running with Power Apps and Power Automate, develop a framework for success and give you the tools to start developing low code solutions. We'll work with you to foster an environment where your users are empowered to identify opportunities and develop solutions quickly and securely.
Power Apps: The Art of the Possible
In our Art of the Possible workshop, we will consult with you to identify a use case for the Power Platform within your organisation. We'll deliver your first Power Platform solution for free as part of this limited offering.
Power Apps, Power BI and Process Automation Training
Learn how to meet business challenges effectively with Microsoft Power Platform. Bridgeall offers training to help you with analysing data, building apps and automating processes.
Power Apps Training
React quickly to the ever-changing market and learn the skills to build custom, fully functional apps for your business using Microsoft Power Apps.   
Power BI Training
Discover the capabilities of Power BI and learn how to present rich and compelling reports with Bridgeall's Power BI training.
Power Automate Training
With Bridgeall's process automation training, anyone can learn how to automate processes with Microsoft Power Automate.
Power Platform Solution Audit and Support
We offer organisations a full review audit and take over of support for your existing Power Platform solutions. We ensure your solution is running smoothly and following best practise and then provide ongoing support to give you peace of mind.
Power Platform projects
Zopaash Iqbal
2023-10-27T09:30:44+00:00
Dalmore Capital had implemented a Distillery Power App to manage investors, funds and business structures. The Power App had worked successfully within the company, however as the application was becoming more prominent within business operations, it was identified that the current data source did not meet all of the security and regulatory objectives. Bridgeall worked with the team to move from a SharePoint based configuration to Microsoft Dataverse and implemented a new model-driven app to drive efficiencies across the business and support a more flexible, scalable and structured solution going forward.
Zopaash Iqbal
2023-10-27T10:26:54+00:00
The Scottish National Investment Bank ("the Bank"), Scotland's first development investment bank, were using Power BI to report on investment data contained in their Salesforce instance.  Whilst using Power BI, they found several reports were growing in popularity and becoming increasingly difficult to manage. Bridgeall worked with the team to provide advice and guidance on best practice, as well as assistance with data modelling and report development to ensure the team had confidence to enhance their reporting processes and effectively leverage the capabilities of Power BI.
Power Platform Services FAQ