This month in our Meet the Team series, we're talking to Senior Software Engineer, Alan Moss. As well as being a very talented Software Engineer, Alan is a keen sailor and enjoys getting out on his motorbike to explore the beautiful Scottish scenery. We find out more about Alan and his role at Bridgeall.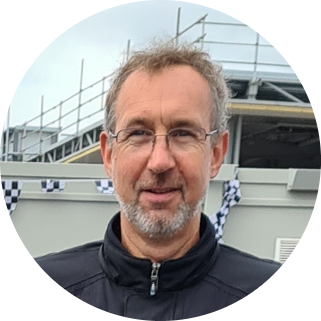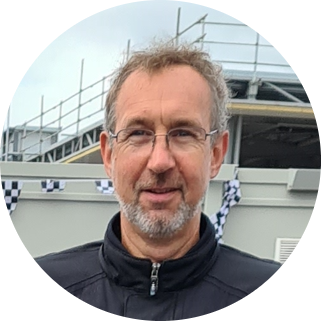 Tell us more about your role and what it involves?
I am a Senior Software Engineer with the Water Team. Supporting the 'trevi Billing' product and creating new software features to complement the system.
How long have you been working at Bridgeall?
Around 7 years. I did leave for a short while in this time, but I couldn't stay away!
What do you like most about your job?
Starting off with a new idea and taking it all the way through to completion and seeing the positive impact it can have for the trevi Billing users.
What does a typical day for you look like?
We start the day with a daily team meeting to discuss the previous day's work and the planned work for the coming day. The rest of the day will be working on the agreed tasks which can be anything from bug fixing to designing, writing, and testing software features and supporting my colleagues. We have to be flexible in our approach and react to any situations that arise.
What is your background?
I came to software as a second career and graduated in 2010 and since then I have studied for several Microsoft certifications and most recently got my PL-100. Previously I worked in conservation and the restoration and reuse of derelict historic buildings, which may sound very different, but both need good planning and problem-solving skills. Before joining Bridgeall I worked in the manufacturing and financial services sectors.
What is it like working at Bridgeall?
There is a great team spirit within the company. We are of a size that you know everyone in the organisation, and the culture is that everyone is approachable including senior management. If you need to speak to someone with more specialised knowledge about a topic, then they are generally available and happy to help.
How have you found moving to working from home?
The transition was ok and there are lots of advantages to working from home. I am lucky to have a spare room so have a good setup. Since the lifting of restrictions, I have tried to get into the office at least once a week to catch up with team members and other colleagues.
Favourite project you've worked on?
The MOSL project we worked on was a significantly large project that I greatly enjoyed. This project required creating a central solution to manage all market transactions and market-wide settlement of wholesale charges between wholesalers and retailers. Working in close partnership with the leading IT services provider CGI, we successfully delivered the settlements sub-system at the heart of the Central Market Operating System (CMOS).
We developed the MOSL Settlement Engine which calculated charges between wholesalers and retailers for the whole of the English water market. The high-quality solution, which settles £2.5BN annually, was developed over 15 months.
What do you enjoy doing when you're not working?
I am a keen sailor and enjoy racing and cruising around the west coast of Scotland. I have also been fortunate to compete around the UK and Europe in various dinghy and yacht classes. When I am not sailing, I am likely out on my motorbike exploring our great roads and scenery. 
Something on your bucket list?
I would love to be able to sail across the Atlantic and also a motorbike trip to Nordkapp at the northern tip of Norway.