Canvas apps vs model-driven apps – which one would best suit your project? Part of the Power Platform stack, Power Apps allow users to create custom apps and the best part is you don't even need any coding knowledge. There are two main types of apps users can build: canvas and model-driven apps. So, which one should you be using? We explain the differences between the two options in this article.
What are Power Apps?
Power Apps is a low-code solution for simple custom app development. Power Apps comes with out of the box connectors, templates and a simple drag and drop interface and database creation. It can empower business users to quickly create a tablet- or mobile-friendly app to solve a specific business problem. Power Apps can be used in many ways by organisations looking to improve their processes. It doesn't matter if you're a beginner or a professional developer, Power Apps gives you the tools to build an app from scratch or extend app capabilities.
Canvas apps vs model-driven apps –

What are canvas apps?
To easily remember what a canvas app is, think of a blank canvas. They get their name from the canvas that users are presented with when they start to create a Power App. It resembles an empty PowerPoint slide and gives you a background where you can drag and drop various elements. Canvas apps are designed for citizen developers (an employee who creates application capabilities for consumption by themselves or other), so there's still a click, drag and drop format powering the interface.   
With this type of app, the user has full control on how it will look including size and formatting of the components you add. With this amount of creativity and flexibility, no two Canvas apps are exactly the same.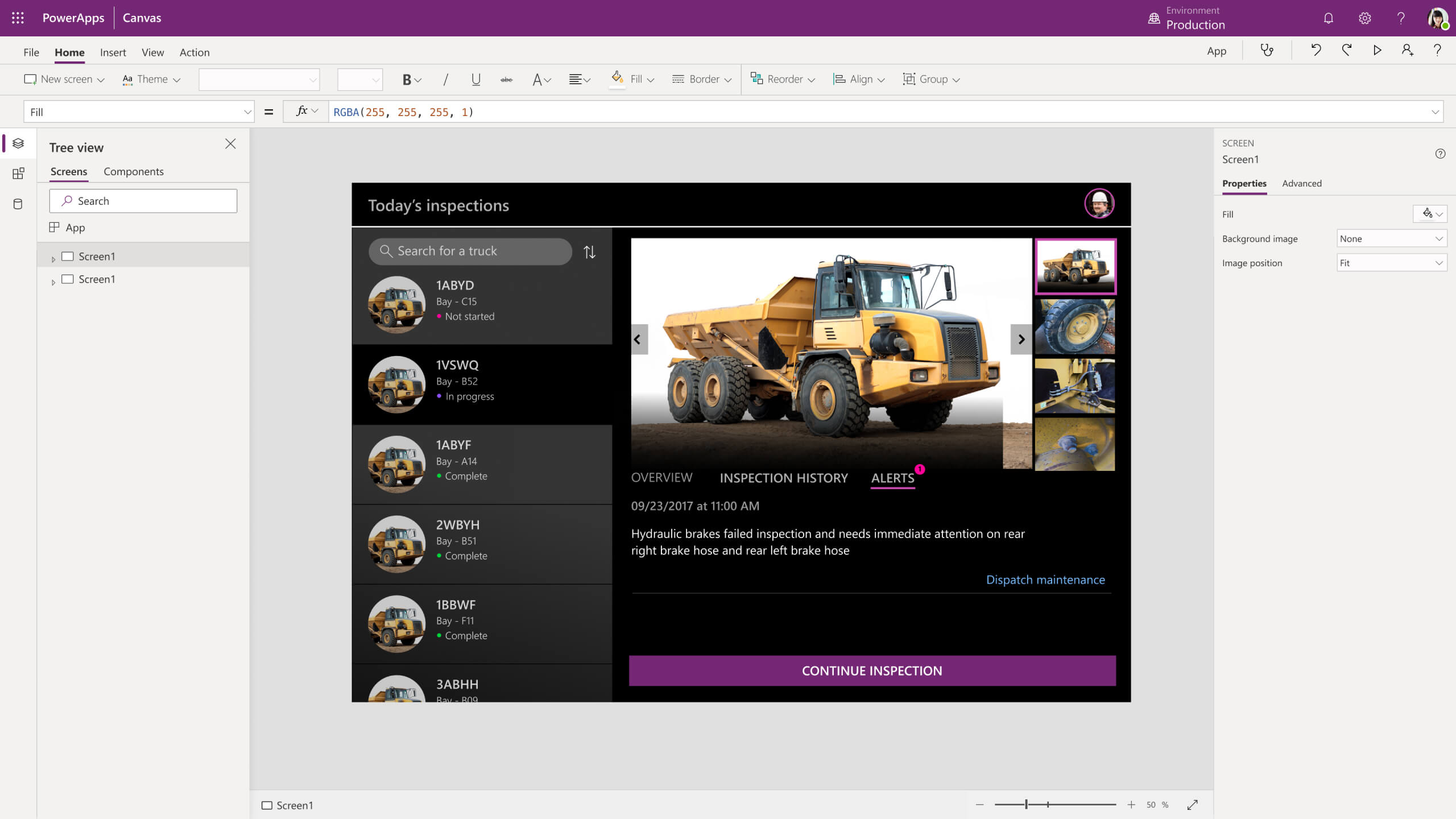 What are model-driven apps?
With a model-driven app you build the underlying database, and the application interface is generated for you. The main point to remember here is model-driven apps take a more data-driven approach than a canvas app, the key word here is data. They are like Dynamics 365 applications and follow that process. 
When comparing the look of model-driven apps you will notice they are not as attractive in design as canvas apps. This is because users have less control over layout and functionality than with canvas apps. The app conforms to the data, rather than the other way around.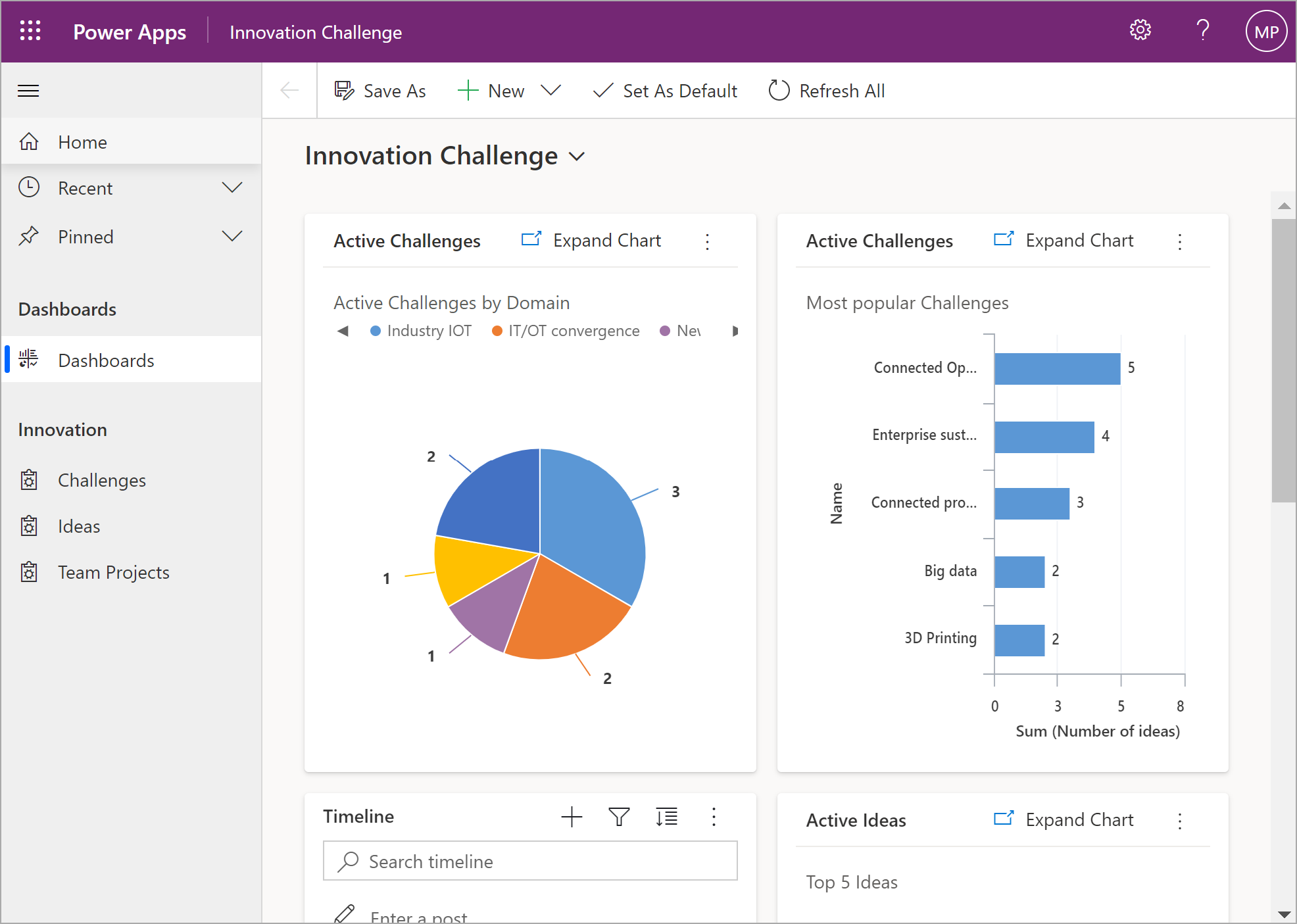 When should you use a canvas app?
Despite the title of this article being canvas apps vs model-driven apps, the truth is there isn't really any competition between the two. The type of app you create depends on your requirements. When quick build times and a standard interface are required, model-driven apps are better suited as they allow for a "data-first" approach. These are generally a good idea for back-office processes where an overview of the data is required. It's important to note that you can only use Dataverse data here.
Canvas Apps are better suited when you need a highly customised app. Here users are consuming data from multiple data connectors and require this data to be in a responsive format for consumption. Every aspect of the user interface and user experience can be customised.  Therefore, these apps are great for frontline workers or mobile users but can extend to use cases where a bespoke system is required. Below is an example of an expense report which is an example of a canvas app. You can see more about this canvas app template here.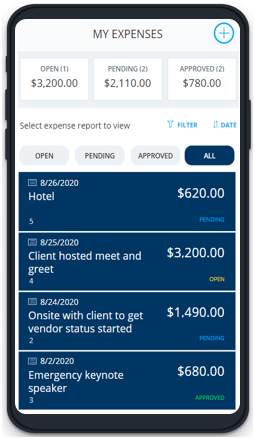 When should you use a model-driven app?
Model-driven apps on the other hand are better for creating a complete end-to-end solution. If we stick use the ticketing example, a model-driven app could be used to direct the ticket to the right department and update on both sides of the process, so you know when the ticket has been resolved.  Other examples of when to use a model-driven app include customer service management, event management or a fundraiser. You can see a range of model-driven examples here.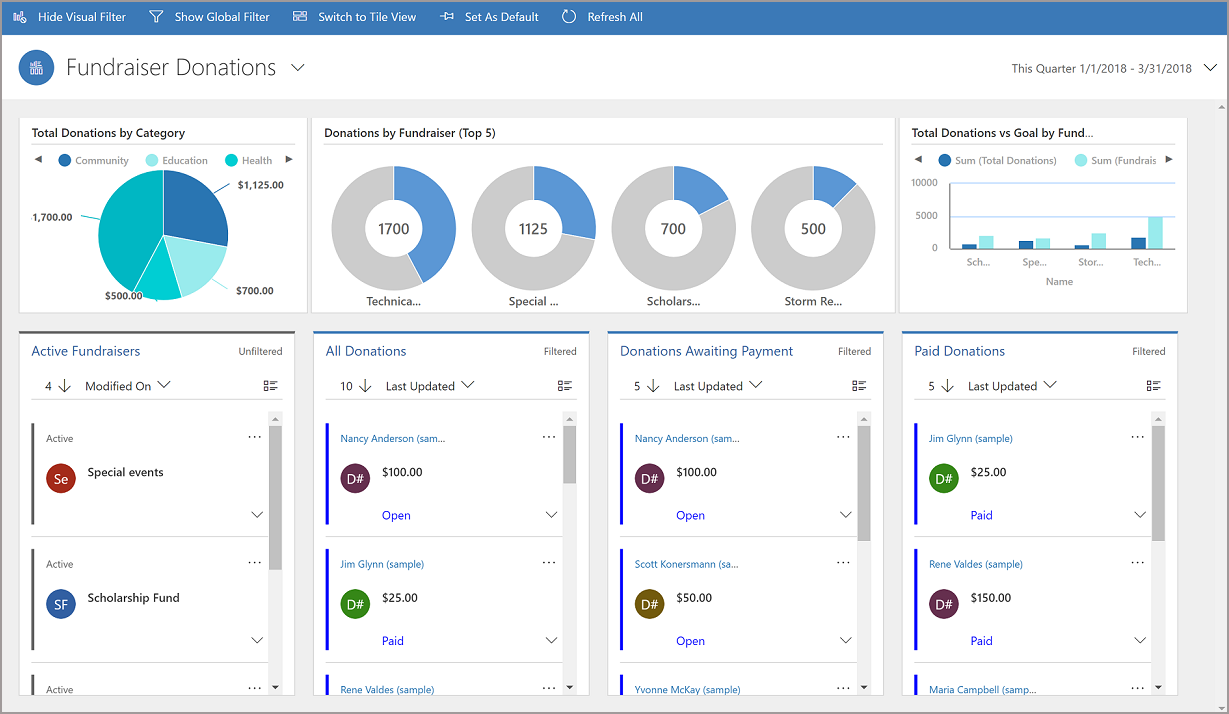 If you're looking to start your journey with Power Apps, we can help. Bridgeall is a leading Microsoft Gold Partner that provides a range of services to support your journey with Power Apps. See a full range of our Power Apps services on our website or fill in the contact form here and our team will be in touch.