Project Description
Our client Whyte & Mackay required a solution to manage their New Product Innovation process.
Bridgeall delivered a Power Platform and Office 365 based approach to rapidly deliver a solution for the team. This was achieved using Power Apps to create a centralised solution and automating business process steps with Power Automate. 
Feedback from Whyte & Mackay 
"Our previous New Product Innovation system was out of date and wasn't providing the right level of engagement through the business. Bridgeall's unyielding commitment to the project, helped us to put in place a system which is not only fit for purpose, but provides a dynamic infrastructure for KPI reporting which in turn has driven a cultural step change in streamlining the associated business processes.
The system will enable new collaborative ways of working and provide the teams with 'a single source of the truth' for information. We're delighted with the result." 
– John McGuire, Strategic Programme Manager & Joanne Mullen, New Product Introduction Manager 
Founded in 1844, Whyte & Mackay are a market leader in the global spirits business with an award-winning portfolio of world-renowned brands. As well as making their own single malt and blended Scotch whiskies, Whyte and Mackay also own renowned brands Dalmore, Jura, Tamnavulin and Fettercairn single malts, along with Glayva liqueur and Vladivar vodka.
---
Challenges facing Whyte and Mackay
To support on-going growth, the company had an urgent need to streamline and consolidate key processes. 
This involved supporting the broad portfolio of customers in the UK with New Product Innovation (NPI) for new product requests, such as liquids, bottles, and packaging. The existing NPI system was overly complicated, especially for non-complex product requests. There was a need to streamline the associated business processes and create a central solution, whilst automating repetitive manual elements.  
Working closely with the internal management team, NPI stakeholders and Whyte & Mackay, Bridgeall successfully designed and implemented a Power Platform solution to replace the existing NPI system.   
Bridgeall supported Whyte & Mackay to document and improve their existing processes and then digitise these into the solution. We were able to introduce trend and business analysis to help identify key areas where improvements could be made. 
Built around two of Microsoft's leading cloud offerings, the Microsoft Power Platform and Office 365, the developed solution combined the use of Power Apps, Dataverse, SharePoint Online, Power Automate and Power BI.  A Power Apps Canvas application was created to allow users to interact with the data on mobile, tablet and desktop with a consistent and user-friendly interface. We centralised the data storage by storing all the operational data within Dataverse.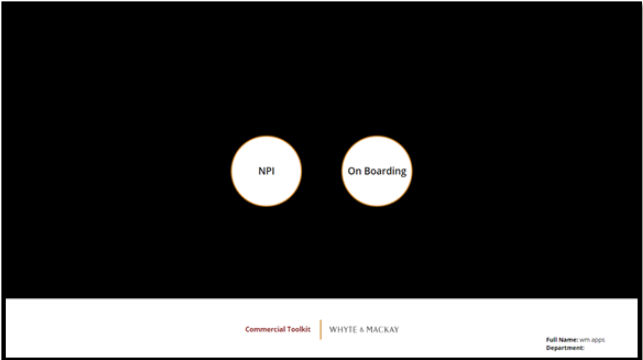 There was also a requirement to store key financial data which needed updated on an annual basis. This was stored within Lists in SharePoint Online to provide a familiar user experience and ease of use.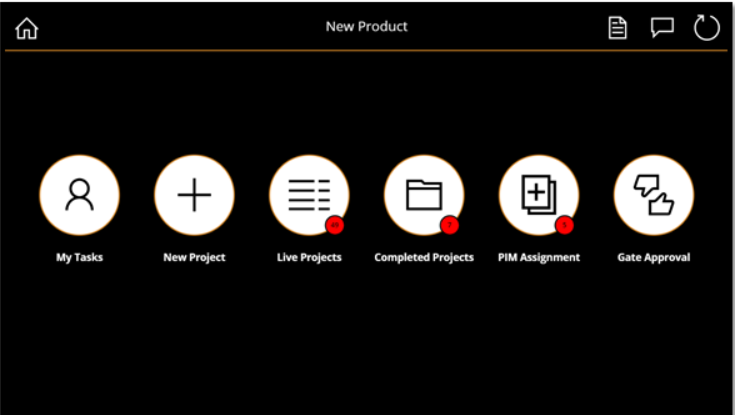 Behind the application we used Power Automate to control all the workflows which allowed us to cut out repetitive manual processes such as alerting users that their task is ready to be completed and providing final reports when a project is complete.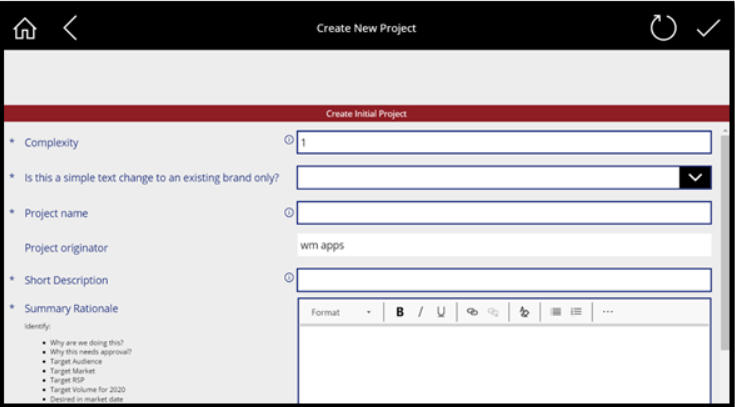 Power BI was then used to provide users with a series of reports which allowed for drilling down into many of the aspects captured throughout the process, such as bottle necks at certain stages in the process. Allowing the user to do this opened a new level of analysis which can be used to follow trends and cut the overall time it can take for an end-to-end project.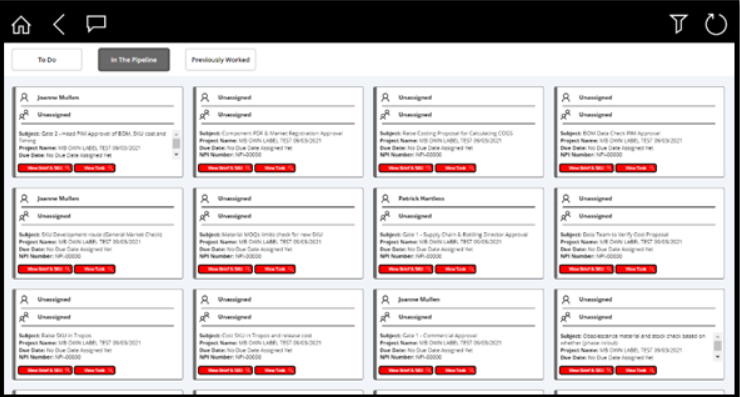 The project
The rapid, iterative, and scalable development made possible by Power Apps allowed the Bridgeall team to follow an approach that minimised risks and costs to the company by developing an initial Proof of Concept highlighting how the solution would work before expanding to full development. The Proof of Concept conveyed the functionality, look and feel, plus technical options for the fully developed solution.  An Agile development approach was adopted involving two-week development sprints.
---
Results – Benefits to Whyte and Mackay
By utilising existing tools and low code solutions like SharePoint Online and Power Platform, Bridgeall were able to deliver the following benefits to the client: 
A quick and affordable solution 

– By utilising existing tools and low code solutions like SharePoint Online and Power Platform, Bridgeall were able to 

deliver the solution quickly and affordably. 

 

Streamlined business processes

 – Whyte & Mackay have not only improved and streamlined their business process, but they have also improved their customer experience 

and transformed how they managed new product requests from their customers. 

 

Operational efficiency 

– For Whyte & Mackay, the developed solution will deliver productivity and operational efficiency improvements 

by modernising and automating a key customer-facing business processes quickly, easily and at significantly reduced costs.