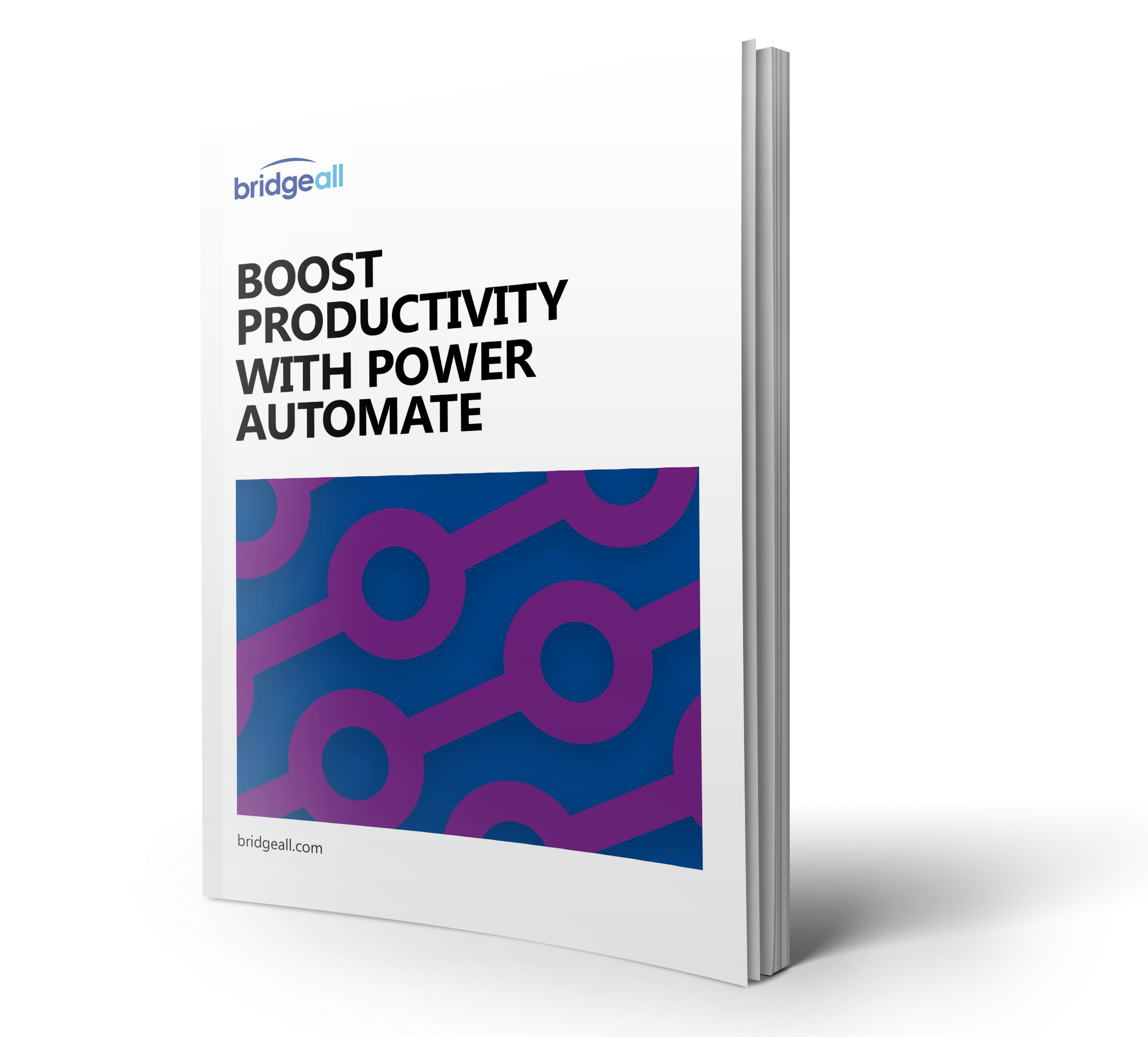 Boost productivity with Power Automate
Power Automate is a cloud-based service that enables users to create and automate processes/actions that can save you time and effort with repetitive tasks. You can use Power Automate to automate workflows between your apps and services to sync files, get notifications, collect data – and so much more.
In this guide we'll show you how Power Automate can enable effective automation across your entire IT ecosystem, so you can focus your attention where it's needed most. Plus, we will look at Robotic Process Automation [RPA] which uses software to perform tasks normally carried out by humans. Think payroll processing, customer onboarding or CRM updates. We'll cover how you can automate tasks to provide greater operational and cost efficiencies for your business.
This guide covers: 
Power Automate overview

Process Advisor

What's new in Power Automate

Introduction to Robotic Process Automation (RPA)
Power Automate Desktop

Examples of Power Automate
Power Automate pricing and licensing
Business case for Power Automate