Do your frontline workers have the tools they need to excel? Frontline workers are an essential part of your organisation – they are the first to engage your customers, the first to see products and services in action and the first to represent your brand. Yet, many frontline workers find themselves held back by legacy tools and processes, often being the last to experience the transformational benefits of modern technology.
This is usually down to cost, as it can be expensive for companies to provide access to the full productivity suite to users who may not necessarily use it that often. This is where the frontline worker license comes in. In this article we cover the Microsoft licensing available for frontline workers. 
What Microsoft Licensing is needed for Frontline Workers?
Frontline workers normally need reduced access to productivity solutions but would still benefit from the ability to collaborate with other employees, requiring Teams and an email address etc. 
Take retail enterprise for example. They might have 5000 project managers and desk workers but more than 25,000 frontline workers. For those companies, delivering F licenses to frontline workers is a huge investment. Thankfully Microsoft acknowledges this and has a reduced offering at a lower cost for these workers.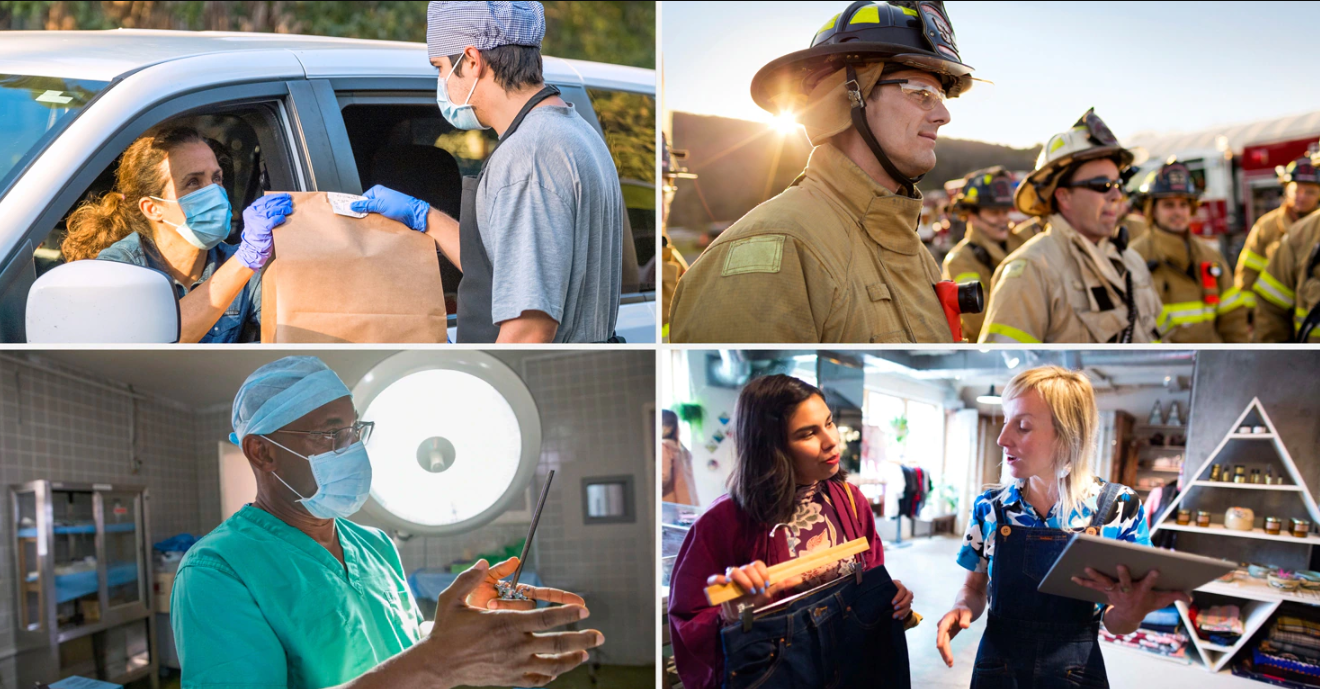 Microsoft Frontline Worker Licenses
Microsoft 365 F1
The F1 plan provides a subset of tools to manage and protect devices or organisational data and access to the web-based version of the Office productivity suite. One thing to mention about the F1 plan is that no mailbox is included, not that this is too much of a challenge as users are still able to access Teams and Yammer for communication, and they can store files and collaborate as with all knowledge workers across Teams, OneDrive and SharePoint. 
Pricing – £1.70
Microsoft 365 F3
M365 F3 is much more feature rich, comprising all the features of the F1 license in addition to a Windows Enterprise E3 license, mailbox (2GB of storage), Power Platform and a greater capability across the entire management, security and compliance suite. 
Pricing – £6
Microsoft 365 F3
With Office 365 F3 you get Office web and mobile apps. One hub for teamwork with Microsoft Teams. Connect and stay organised with business class email. You also have five layers of security and monitoring to keep your data safe 
Pricing – £3
There you have it, if you're looking for a more cost effective solution for your team we would recommend looking into these options. If you're still struggling to get it right, we can help. If you are looking for Microsoft licenses, then head to our website to receive a quick quote from Bridgeall. Our quote will provide you with a simple price for the licenses requested, including the discount offered by Bridgeall. We also include some recommendations for different ways you could save money by adopting a slightly different licensing option if possible. 
We also offer a 2-hr Microsoft licensing briefing where one of our Microsoft certified consultants will talk you through the CSP program and the different licensing options available to your organisation.