If you work in education, you may be familiar with some of the great deals from Microsoft. The aim of these offers is to give educators the power to unlock creativity, promote teamwork and provide a simple, secure experience—all in a single, affordable solution that's built for education. While these are sometimes advertised as being free this isn't entirely true. There is a free offering with massive discounts available on a select number of packages which are split between faculty and students with greater discounts available for students. Keep reading to find out more about these Office 365 Education packages. 
Microsoft Office 365 for Education
As stated above, there is a free Microsoft offering for educators and this is Office 365 A1 for public, private, and charter schools. The only requirement is proof that the school is accredited as an academic institution. However, while many of the tools in the software are free, there are some more advanced Office 365 versions that come at a price – some schools may want to consider the benefits these versions could bring.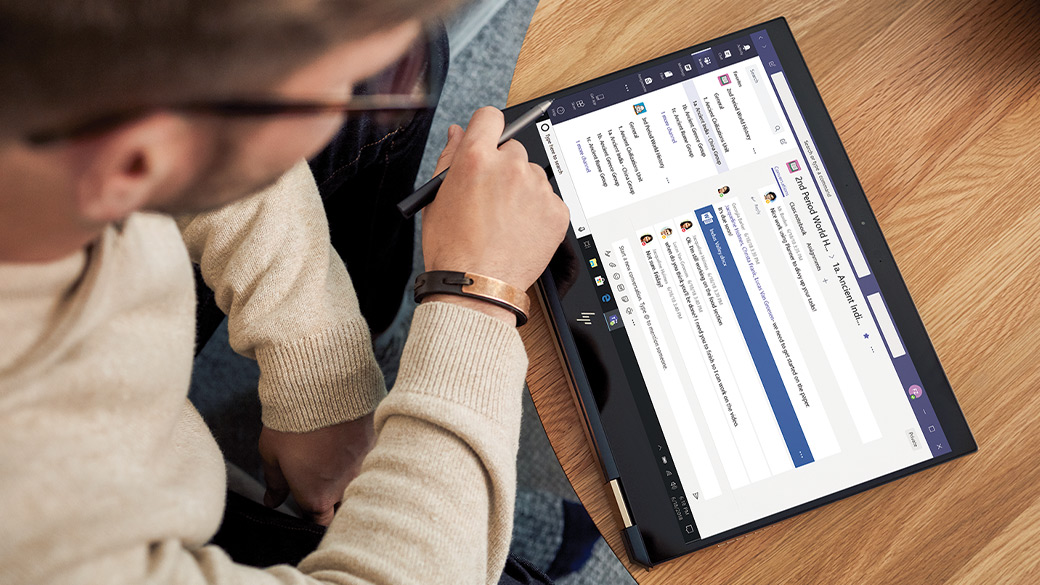 Office 365
Education Licensing
A1
Office 365 A1 is comparable to Office 365 E1. This version of Office 365 is free. Included in this package is information protection, compliance tools, email, Microsoft Teams hub for class collaboration and video conferencing. It is important to note that the Microsoft Office suite is online only. This licensing option is free for both students and faculty/staff.
Office 365 Education Licensing

A3
This package gives you all the features in A1 plus full access to the Office desktop apps and additional management and security tools. For students this option is priced at £2.20 user/month for students and £2.90 for user/month for faculty and staff. 
Office 365 Education Licensing

A5 
With this package you receive all the features in A3 plus Microsoft's best-in-class intelligent security management, advanced compliance, and analytics systems. The pricing works out at £5.30 user/month for students and £7 user/month for faculty and staff.
As remote learning is now the norm, teachers, students and workers in educational institutions need to have access to the right tools whether they are in school or not. If you are looking for Microsoft licenses, then head to our website to receive a quick quote from Bridgeall. Our quote will provide you with a simple price for the licenses requested, including the discount offered by Bridgeall. We also include some recommendations for different ways you could save money by adopting a slightly different licensing option if possible. 
We also offer a 2-hr Microsoft licensing briefing where one of our Microsoft certified consultants will talk you through the CSP program and the different licensing options available to your organisation.