A new tool that can help write your emails and catch up on missed meetings? That's right, having added similar ChatGPT-like features to its Bing search engine, Microsoft is shifting focus to its Office 365 suite of apps.  
Introducing Copilot – your copilot for work, which will allow users to draft emails, catch up on missed meetings as well as write Word documents from scratch and more. A very exciting development in the AI space, we explain more about Copilot in this article.
What is Copilot?
Copilot combines the power of large language models (LLMs) with your data in the Microsoft graph – this includes things like your calendar, emails, chats, documents, meetings and more. Combined with the Microsoft 365 suite of apps this turns your words into the most powerful productivity tool on the planet by allowing users to summarise emails, animate slides in PowerPoint and more. In the recent announcement Jared Spataro, Corporate Vice President of Modern Work and Business Applications stated, 'It will transform work as we know it.' 
How Copilot works in the Microsoft 365 suite of apps
Microsoft 365 Copilot is integrated into the apps you already use every day, freeing you to focus on the most important work and less on the busy work. Let's take a look at how it works with the different apps.  
In Word Copilot writes, edits, summarises, and creates right alongside you. With only a brief prompt, Copilot in Word will create a first draft for you, bringing in information from across your organisation as needed. Copilot can add content to existing documents, summarise text, and rewrite sections or the entire document to make it more concise.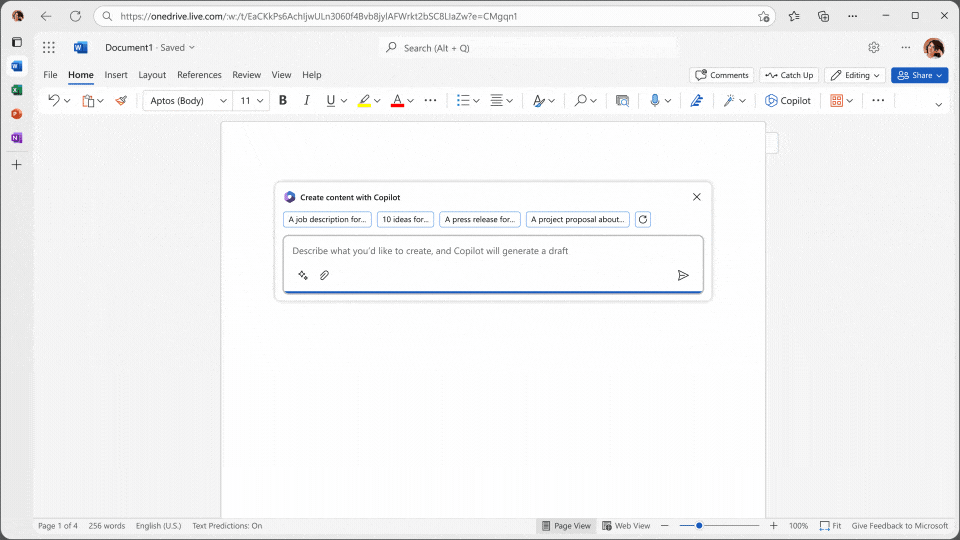 In Excel you can ask Copilot questions about your data set in natural language, not just formulas. It will reveal correlations, propose what-if scenarios, and suggest new formulas based on your questions—generating models based on your questions that help you explore your data without modifying it.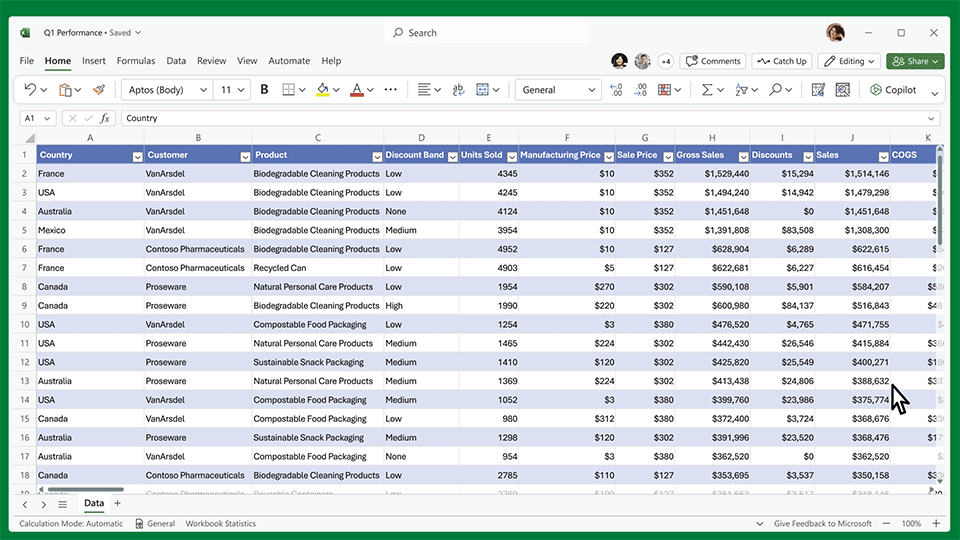 In PowerPoint you can turn your ideas into beautiful presentations. Copilot can transform existing written documents into decks complete with speaker notes and sources or start a new presentation from a simple prompt or outline. Condense lengthy presentations at the click of a button and use natural language commands to adjust layouts, reformat text, and perfectly time animations.   
Here is an example of some commands/prompts you can use:  
Create a five-slide presentation based on a Word document and include relevant stock images 

 

Consolidate the presentation into a three-slide summary 

 

Reformat these three bullets into three columns with a picture in each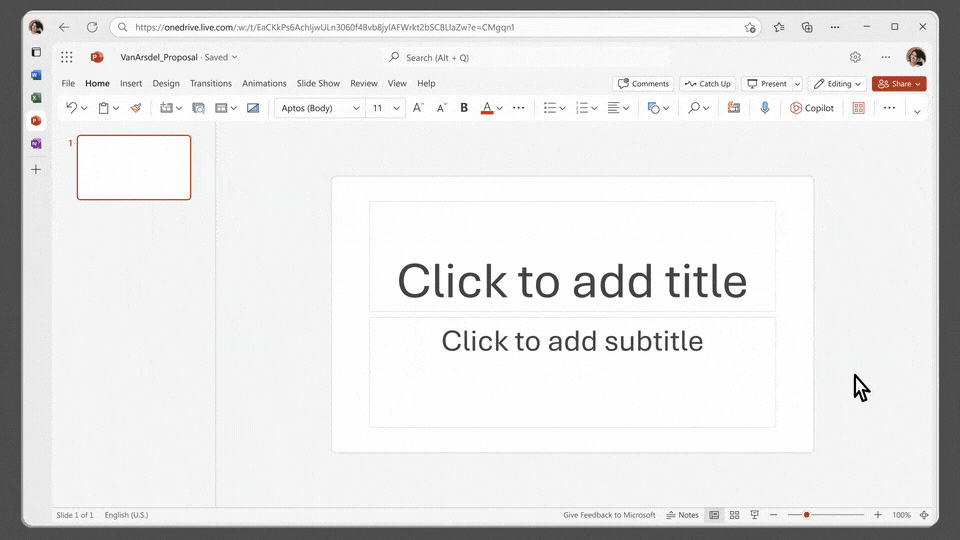 In Outlook Copilot works with you in your inbox and messages, you can summarise lengthy, email threads with multiple people to understand not only what has been said, but the different viewpoints of each person and the open questions that have yet to be answered. Respond to an existing email with a simple prompt or turn quick notes into crisp, professional messages—pulling from other emails or content that you already have access to from across Microsoft 365.
In Teams, Copilot helps you run more effective meetings, get up to speed on the conversation, organize key discussion points, and summarise key actions so that the entire group knows what to do next. In your chat, Copilot gets you answers to specific questions or catches you up on anything you've missed, all without interrupting the flow of discussion. By adding Copilot to your meetings and conversations, you now also have a powerful tool to help with common tasks such as creating meeting agendas based on chat history, identifying the right people for follow-ups, and scheduling the next check-in. 
How Copilot works in Power Apps and Power Automate
Copilot in Power Apps makes it easy to keep data at the centre of every application. You just have to describe the purpose of your application and a data table is automatically generated for your app. Using Copilot, makers can then leverage natural language to refine the app to suit their needs. With this development everyone can build an app, and professional developers can also save more time, focusing on more complex code, components, and integrations. 
In Power Automate Copilot has the power to increase efficiency by automating creation of your flows. Makers can create flows in seconds, regardless of complexity, with natural language and an in-studio copilot.
What's next for Copilot?
Copilot will be rolled out to a limited number of customers to begin with. This will give Microsoft the opportunity to resolve any errors/mistakes as is quite common with AI models 
As this solution uses large language models, they are trained on huge amounts of text data and able to understand and produce human-like responses. But they have been shown to struggle to distinguish between right and wrong and will often respond just as confidently either way. 
Microsoft says Copilot has been tested extensively and will be constantly monitored and improved during its rollout. Copilot will be coming to all Microsoft productivity apps – Word, Excel, PowerPoint, Outlook, Teams, Viva, Power Platform, and more very soon. Pricing and licensing information is not yet available, but updates will be available via Microsoft.
If you have any further questions about Copilot and how it can help with your processes, contact our team.