Creating your Microsoft Power Platform Governance Strategy
Thank you for completing our online form, the Power Platform Governance guide is now available for you to download.
In this guide we cover everything you need to know about creating a sound Power Platform strategy and organising your environments for the best results.
The  guide covers:  
An introduction to Power Platform
Why governance is needed across the Power Platform
Power Platform governance

 Governance introduction
Governance environment
Managing data loss prevention
Application lifecycle management [ALM]
Governance process and review
Governance application matrix

Training, adoption and culture
Case studies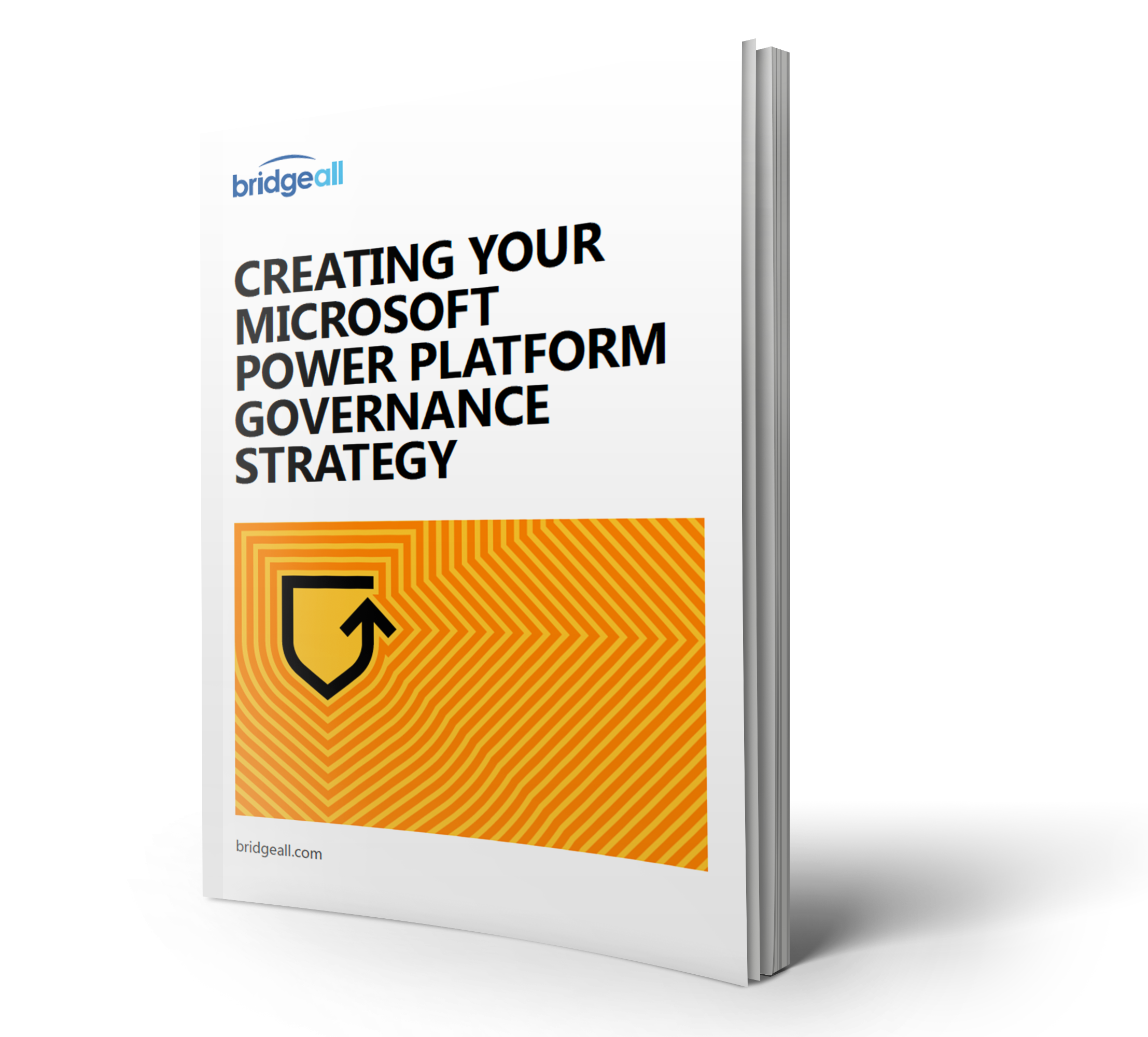 Discover our Power Platform Services
Bridgeall is a leading Microsoft gold partner that provides a range of services to support your journey with the Power Platform. We have a specialist team of Microsoft certified consultants and developers that work with your organisation to deliver quality solutions based on Microsoft Power Platform.
We provide a full range of Power Platform advisory, implementation, support and training services.
Power Apps and Power Automate Quickstart
Harness the power of your organisation's data and create better experiences for your employees and customers with Power Apps and Power Automate.  
With our Quickstart package we help you get up and running with Power Apps and Power Automate, develop a framework for success and give you the tools to start developing low code solutions. We'll work with you to foster an environment where your users are empowered to identify opportunities and develop solutions quickly and securely.