PowerApps: The Art of the Possible
By visiting this page you will probably be interested in better understanding what Microsoft Power Platform is and how it can add value to your organisation.
With this in mind, we are offering a free 'Power Apps: Art of the Possible' service to educate and accelerate your journey to leveraging the full potential of Power Platform (Power Apps, Power Automate, Power BI and Power Virtual Agents) for building sophisticated applications taking productivity to new levels quickly, easily and at significantly reduced cost.
Used effectively, Microsoft Power Platform delivers low-code, low-cost solutions 'changing the way things are done around here'.
Our expert consultants work week-in and week-out developing solutions on Power Platform for clients across a diverse range of sectors. They will be happy to spend a few hours with your internal management team, free of charge, mapping out the 'Art of the Possible' for your organisation with Microsoft Power Platform.
Call it education, putting something back or a good deed – either way we are more than happy to support your organisation in these troubled times.
And don't worry, we are not going to jump on you trying to sell something you don't need. That has never been our style and never will be as our clients will testify.
How It Works
We are completely flexible on how we work together on this.
For most of our previous 'Art of the Possible' collaborations, we have found that the following approach works best: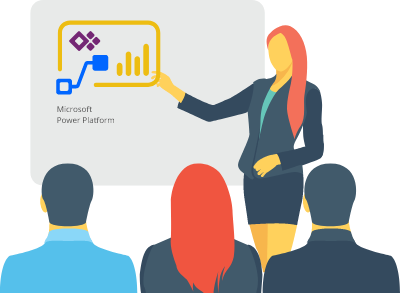 The Art of the Possible
Initial workshop outlining the full potential of Power Apps/Power Platform for your organisation.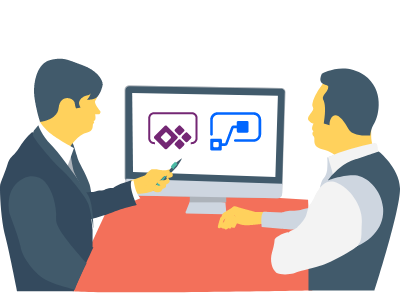 Productivity Busters Workshop
An ideation session with your senior management team identifying the main 'productivity busters' in your organisation and identification of the high-level requirements for a potential solution.
Here is a short sample of starting points from both IT and non-IT participants during previous sessions:
IT
What is Power Apps and how can it help me as a CIO/IT Manager?
Can Power Apps modernise or replace an old legacy app?
Can Power Platform deliver additional functionality on top of an existing ERP system?
Can it deliver quickly and more cost-effectively?
How does Power Apps fit with the wider Microsoft ecosystem?
When would I use Power Apps instead of other options?
We have already built a few Power Apps solutions in-house. How do we apply proper governance and management to avoid a proliferation of uncoordinated initiatives?
How will it support our business continuity and resilience plans in an increasingly uncertain world?
Can we do this ourselves or do we need to partner to get it done?
Business/Operations
What business benefits and ROI can I expect from Power Apps/Power Platform?
How will it help to eliminate repetitive manual processes, reduce costs and improve productivity?
Will it help to reduce the burden of excessive reporting delivering actionable insights from data?
In what way does it support frontline staff?
What's involved in terms of costs, timescales and resource?
How scalable is it?
Can it be applied to different value-chain activities?
Are there best-practice guidelines to follow at each stage of the process?
Do I need to be an IT expert to get involved?
Let's Start the Conversation…
Please submit the 'Art of the Possible' Expression of Interest form below.
We will then arrange a quick call to understand your starting point, jointly agreeing next steps.
Unfortunately, registrations of interest are restricted to organisations with 50 or more employees. Terms and conditions apply. Subject to Bridgeall discretion. Normal rate of £800 for 1 day consultancy.
Please do not hesitate to Contact Us if you have any queries prior to registering your interest.