This month in our Meet the Team series, we're talking to Senior Microsoft 365 Consultant, Ollie Wakefield. As well as being a very talented M365 Consultant, Ollie is a big history buff with an interest in all things sci-fi. We find out more about Ollie and his role at Bridgeall.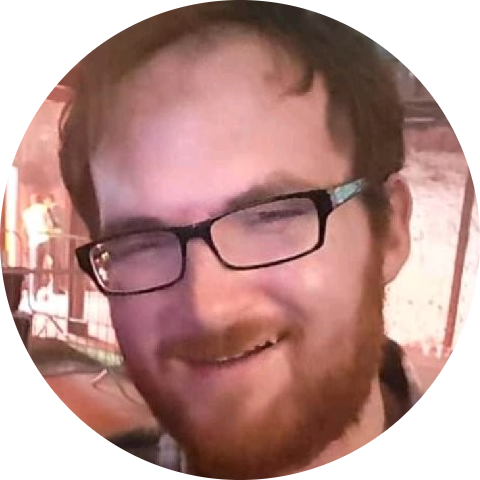 Tell us more about your role and what it involves?
I am a Senior Microsoft 365 Consultant. What I do is help our clients adopt or improve upon the myriad of 365 products especially SharePoint, Teams and Viva. This often takes the form of building an intranet for the customer but in a way that makes the most of this powerful software. I also specialise in migrations and data management. 

How long have you been working at Bridgeall?
I've been working at Bridgeall since Summer 2022.

What do you like most about your job?
I really enjoy taking a clients wants and problems and working with them to build an efficient product with minimum maintenance. What I like about Microsoft is that there is often something in place to do what the customer needs so they are often amazed by how fast something can be put together. As a military buff I see it like the Sherman tank. Rugged, does the job and can be delivered to wherever is needed in a short period of time.
What does a typical day for you look like?
A day involves working on multiple projects – some may be smaller like putting together an intranet for a small business and others may be larger such as moving whole departments of data in a migration. There is also time for training and refreshing on new technology. This can be a fair bit to juggle so I like to use Agile methods like Kanban boards to manage my tasks. 

What is your background?
I actually didn't study IT at university – I studied military history at the University of Birmingham! Something called the 2008 recession came along and I took an office data processing job – soon enough I was picked out to build some knowledge bases on a newish piece of software called SharePoint.  
I really took to it and built my SharePoint knowledge from the ground up. I think this has given me a good insight into what non-technical people want out of their office productivity tools. Over time I struck out as a full SharePoint developer learning from a combination of class and online courses. I have the Microsoft 365 Fundamentals MS900 and the Managing Microsoft Teams MS700 certifications as well as COMPTIA Server +. I think I'm a good example that you don't need to have a hard technical background to work in this field.
What is it like working at Bridgeall?
Bridgeall has been a great place to work with a focussed but informal atmosphere. Everyone here including the management is passionate about the work but is down to earth and respects work/life balance. As a remote worker in Bristol I've also found the Glaswegian humour brilliant even if I can only understand 80% of what people saying. 

How have you found moving to working from home?
Luckily, I've worked at home quite frequently before Bridgeall and have the luxury of having my own office room, so the switch wasn't too difficult. Personally, I think IT is well suited to remote working especially with advanced tools like Teams. Having said it takes more work to get team and customer engagement… zoning out is always a possibility on your 10th conference call of the day.  Thankfully Bridgeall recognises the challenge and has done some great face to face team building days and encourages frequent videos on team contact so we don't feel disconnected.
Favourite project you've worked on?
I really enjoyed working with Whyte and Mackay on a new intranet. They had a very switched on Comms team who knew how to make things look good on page and were enthusiastic about learning about Office 365  – working with an engaged customer is a highlight for me. Whisky looks great on a web page although it certainly makes you want to get a drink – the marketing works I guess!
What do you enjoy doing when you're not working?
I'm a huge history and sci-fi nerd with far too many hobbies; Dungeons and Dragons, Warhammer and my pet lizard to name a few. Hiking in the woods is my favourite thing to do outdoors – usually listening to a good sci-fi audiobook. Dune is a favourite.
Something on your bucket list?
I've got a keen interest in US history so would love to travel to the Gettysburg battlefield. I've done a few history adjacent trips to the US now and I'm keen to visit as many states as possible.