This month in our Meet the Team series, we're talking to Senior Power Platform Consultant, Charles Sexton. We find out more about Charles and his role at Bridgeall.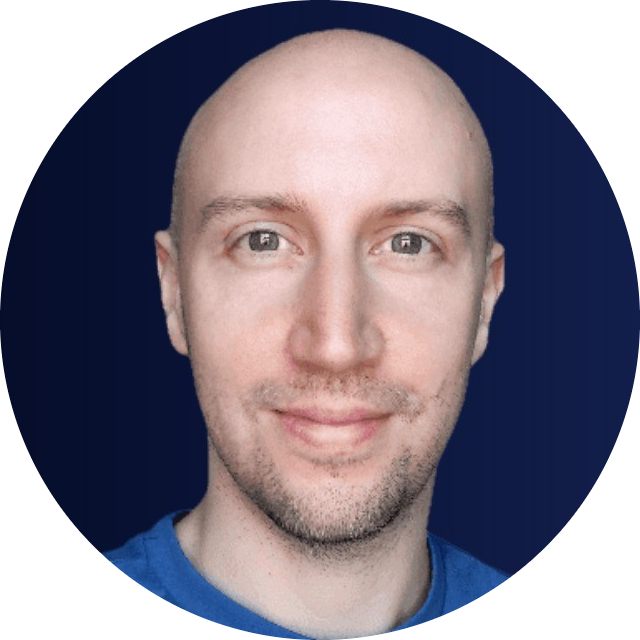 Tell us more about your role and what it involves?
I'm working as a Senior Power Platform Consultant/Developer for Bridgeall. It's a really varied role as I am involved in pre-sales, requirements gathering, project architecture and setup, planning and management, development, testing and support/consultancy.
How long have you been working at Bridgeall?
I've been here for almost a year now. In that time I've learnt more than I could have imagined, and I've seen a lot of growth within our team as well. We're constantly working on improving what we do and it's exciting to be part of that.
What do you like most about your job?
I love Power Platform. It's an amazing offering from Microsoft because it offers greater access to technological improvements for all businesses, in addition to adding visibility to data and processes. We can transform a business process within weeks that would have previously taken months.
What does a typical day for you look like?
I'll usually already have a plan for the day in my head before I start working, though it often changes as updates happen. I'll usually start off the day with a smaller task before our daily team stand-up. After that, I'll have a mixture of meetings, working on documents/project management and working within Power Platform.
What is your background?
I come from a "pro code" background, where I was developing websites/web apps using a PHP framework called Laravel on the backend and Vue.js on the frontend. I think that helped me to learn Power Platform quickly, because I had an understanding of software development concepts and how Power Apps functions underneath the layer we see. 
I'm quite well certified in Power Platform now, in that I have the Fundamentals, App Maker, Functional Consultant Associate and Solution Architect certifications. I also have an Azure Data Fundamentals certification as I wanted to be more aware of what options we have from an Azure perspective, and also ensure I have a strong foundation in data as it powers everything. Lastly, I have a Dynamics 365 CRM Fundamentals certification, as it's something I've worked with and again wanted to ensure my foundations were rounded with that. 
What is it like working at Bridgeall?
The hiring in Bridgeall is excellent; I have great colleagues. I think that helps in creating an enjoyable work environment. Working for a Microsoft Gold Partner is always going to have an element of stress because we're always trying to provide as much value as possible within the budget, but we've been given to freedom to spend time improving efficiency and that's really beginning to pay off.

How have you found moving to working from home?
I've worked from home since 2016, so it's nothing new for me. I love it. Home comforts help me to feel happier and be more productive. I have an office at home that helps to create a work/home life balance. Having no commute is brilliant because I can spend that time working or learning. 
As a remote worker, I see my colleagues in person at least once every 3 months, and it makes a nice change, but we're always in contact over Teams every day.
Favourite project you've worked on?
It's the latest one, because for each project I'm making small improvements to the way I'm managing my side of it. So every passing project gets easier and better. In our most latest project, we're using some tools to increase the speed of development and it feels amazing to produce so much output so quickly.
What do you enjoy doing when you're not working?
Spending time with my wife, especially if we can get away on a road trip or holiday. That way I find it easier to switch off from work and career development. Another way I can do that is to play a PC game called Player Unknown's Battlegrounds with my friends.
Something on your bucket list?
I always have lots of goals, but as far as more fun bucket-list type stuff, I want to go on the World's fastest zip line. It's in Wales, and I think we might make it a family holiday next year.